SPRING PLANTING
Looking for a specific type of plant? Let us help!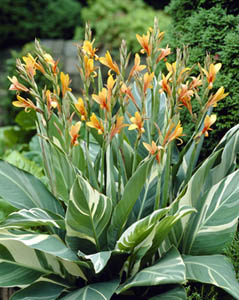 Featured Summer Bulb: Canna Lilies
This tropical flower comes in all shades of red, pink, yellow, orange and many combinations of colors. The large attractive foliage is mostly green pointed shaped while certain cultivars have bronze, purple or variegated foliage.
Canna make a lovely tall accent in your garden with a big impact. They can be planted in mass planting, in mixed beds and borders or in large containers.